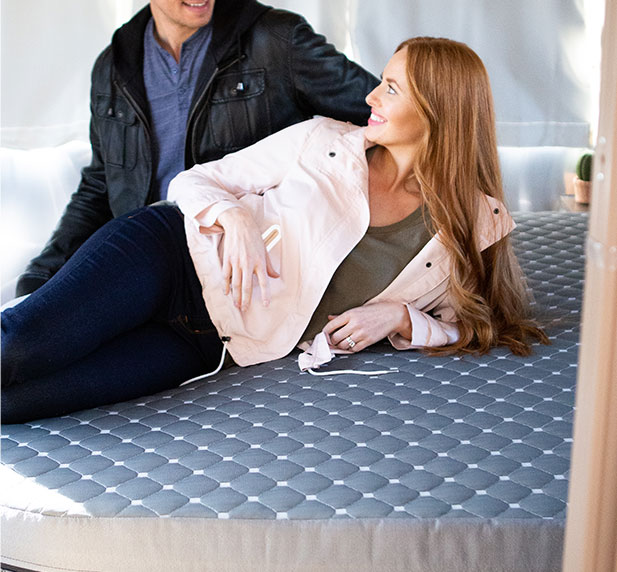 Custom RV Mattresses
RV life shouldn't mean that you sacrifice good sleep. Your RV may have come with a mattress, but it's probably nothing more than a thin foam pad. While it may have been good enough for the occasional weekend trip, if you plan on cruising full-time or spending more time in your RV, you should consider an upgrade to a custom RV mattress.
A custom RV mattress is designed specifically for the unique shape of your trailer and will provide superior comfort. With a custom, you can get exactly what you need to make your RV experience more comfortable and relaxing.
Your Current RV Mattress
Isn't Enough
You may not think much of the mattress that came with your RV, but chances are it won't provide you with the same comfort and support as a custom mattress. Standard RV mattresses are often too thin, meaning they don't offer enough padding for a good night's sleep.
And because they're made from generic materials, they aren't designed to support your body for optimal comfort. You may not be able to get the mattress manufacturing details from your RV company, which means you have no idea what kinds of materials you're exposed to as you sleep.
The average mattress has elements of formaldehyde and flame retardants—some even release fiberglass. If that doesn't make you want to throw your RV mattress out yet, there's also the issue of air circulation. RVs are tight quarters with limited airflow and a thin foam pad is more likely to trap mold, mildew, and dust mites.
But enough with the negatives—the bottom line is that you deserve something better for the important investment you've made in an RV.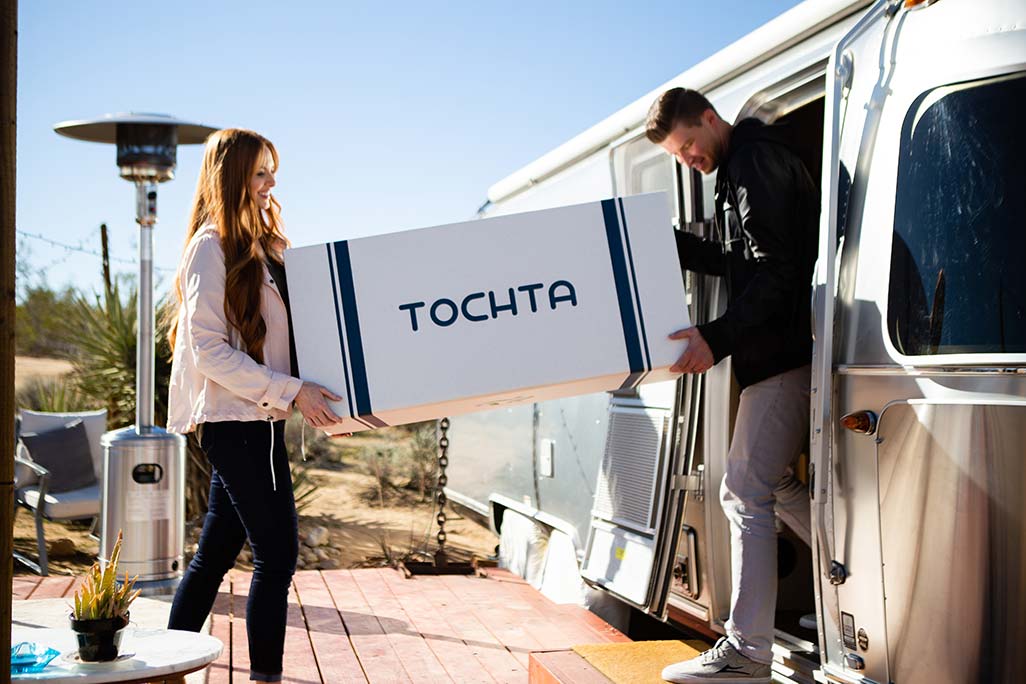 Should You Go With a Custom RV Mattress?
A custom RV mattress is designed to offer superior comfort and support by being tailored to the unique shape of your trailer. Here are the most important benefits of a custom RV mattress:
More Space
If you have an oddly-shaped trailer, a custom mattress gives you the flexibility to make use of all the space available.
Better Support
A well-designed mattress gives your body more adequate support and pressure relief while sleeping. While you're on vacation, you want to be free from aches and pains to enjoy your time away.
Less Movement
Custom mattresses are designed to minimize motion transfer so that if your partner moves around in their sleep, or one of you is sleeping while the other drives, you won't be disturbed.
Better Materials
Most custom mattresses are made from high-quality materials that are free of potentially toxic elements, and they come with better warranties than standard RV mattresses.
Longer Life
Because a custom mattress is designed with higher quality materials and your exact specifications, it lasts longer than the thin foam pad your RV came with.
Whether you plan on living in your RV full-time or just need an upgrade for weekend trips, a custom mattress is worth the investment.
How to Order Your Custom RV Mattress
Because of the unique size and situation, there are a few extra steps that go into ordering an RV mattress.
Correct Measurements
Keep in mind that you'll need enough room to change the sheets and avoid hitting your head on the ceiling. You don't want to order it too thick and not have enough space to move around. Make sure to measure the vertical space you have in your RV.
Cutouts or Angled Edges
If your RV has any unusual angles, like an angled ceiling or curved walls, these can be measured and cut out to create a perfect fit for your trailer.
Choose Your Materials
Most custom mattresses are made from high-quality foam and latex, but there are other materials available if you have special needs. Be sure to inquire about warranties, too—most offer a 10-year warranty on the core components.
Find the Right Supplier
When searching for an RV mattress supplier, look for one that offers customization and takes the time to explain its process. Make sure you talk to an expert who can answer all of your questions and help you make the best decision.
Which Tochta Mattress is Best for You?
After hitting the road in our own RV, we realized just how hard it is to find a quality, custom RV mattress. So we designed our own! 25 years and over 2 million customers later, we can confidently say that our mattresses are the best on the market.
Take a look at our three custom design options and see which one would be a good fit.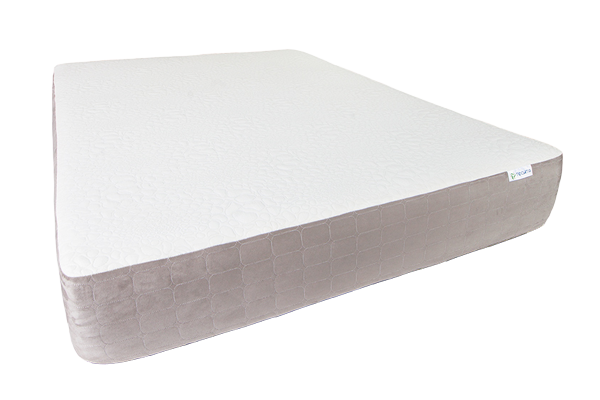 Journey
Made with high-density foam and cooling gel memory foam on top, our Journey mattress is what you need if you're looking for comfort and affordability.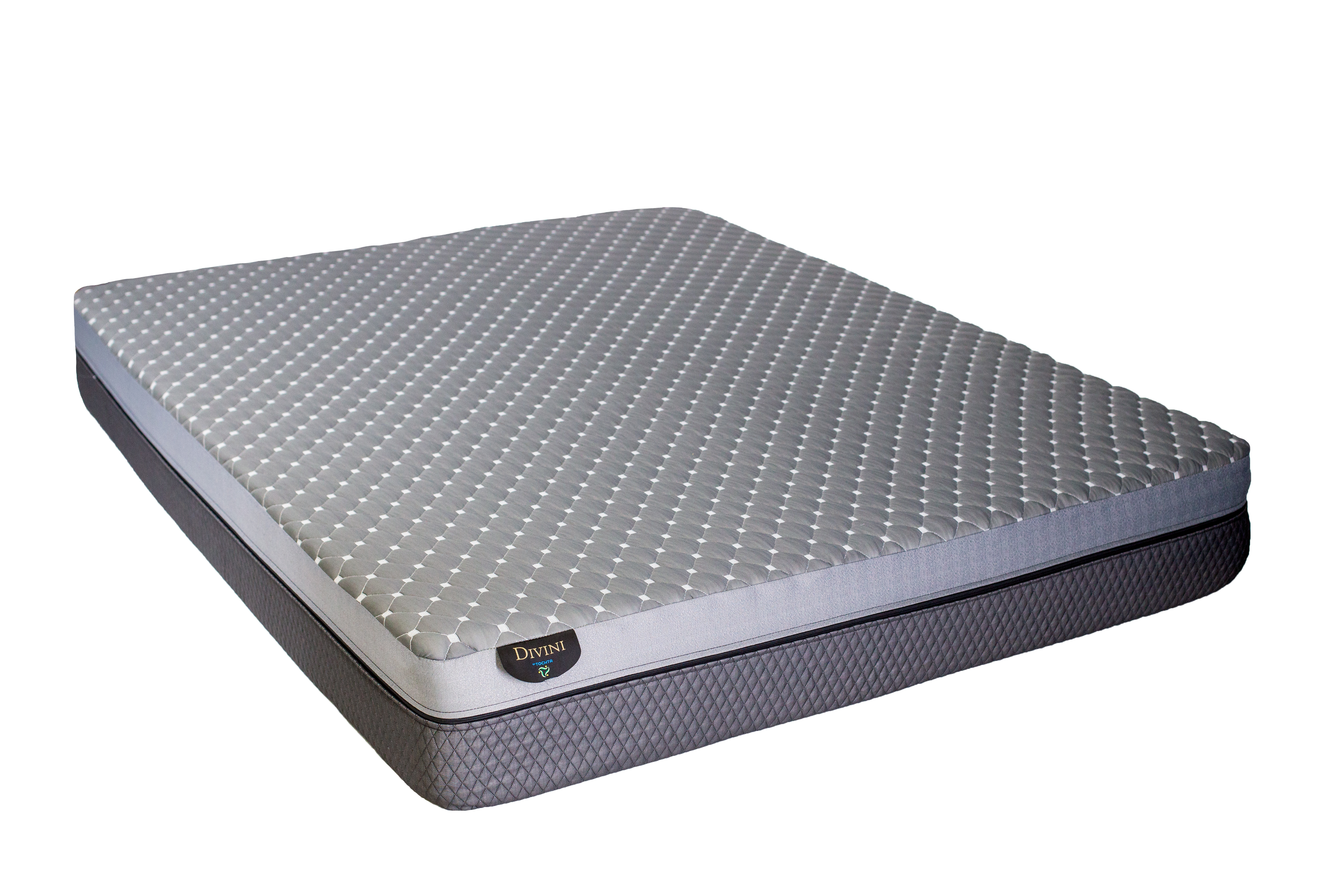 Divini
Our dual-zone Divini mattress lets you customize each side for both sleepers. Choose between 9 different firmness levels and never worry about anyone rolling off the edge with our firm edge technology. The quick recovery cooling comfort layer gives you all the support you need and doesn't cave in.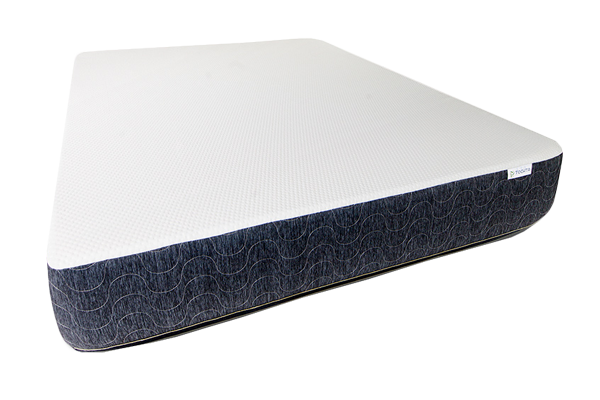 Utopia
Tochta's bestseller, the Utopia mattress is luxury at an affordable price. With quick recovery foam and supreme thickness, this mattress is designed to give you the ultimate support and comfort.

All of our mattresses are CertiPUR-US certified, which means they don't contain harmful chemicals such as formaldehyde, ozone depletes, heavy metals, and certain flame retardants that may cause cancer and genetic defects.
Get Better Sleep With Tochta Mattresses
When you're ready for better sleep, you can build a custom RV mattress with Tochta and have it on your doorstep two weeks later. With our range of customization options, comfortable materials, and affordable prices, you can sleep easier knowing that your mattress is designed just for you. Build a quote today to get started!