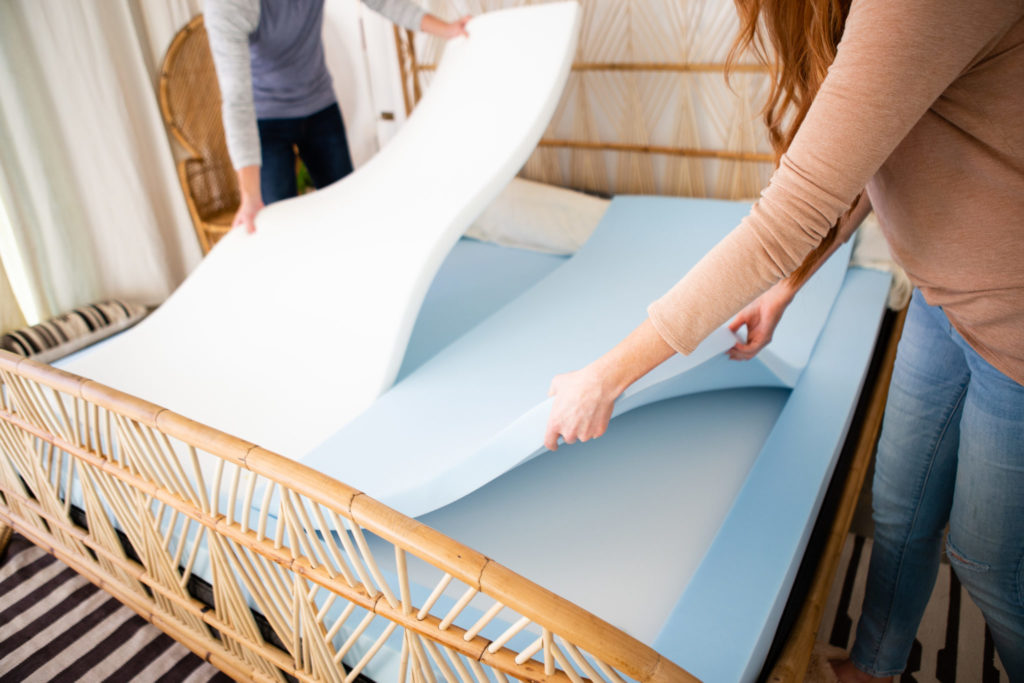 Spring Mattresses Vs. Foam Mattresses: Which One Is Better?
If you want to enhance your sleep, then it's important to consider your mattress. Most mattresses typically fit within the category of foam or spring. But different mattresses offer different results. Spring mattresses often have innersprings made of steel coils and come in different varieties from spring mattresses that have specially-infused gel layers to spring mattresses with pillow-top layers, giving you a wide variety of purchase options. But these types of mattresses offer a "bouncy" feel that may interfere with getting a good night's rest.
You can even opt for an adjustable air mattress to conveniently inflate with an electrical pump to achieve the mattress firmness of your choice. But these types of mattresses can be noisy at night. Foam mattresses also offer its own advantages that often make it outshine other mattress options. Here's why:
1. Tons of Options
You have several options for finding the right foam mattress that best suits your sleeping pattern and health requirements. While spring mattresses offer several options for natural materials, foam mattresses offer several options for customization and material. You can choose from memory foam mattresses, latex foam mattresses, polyurethane foam mattresses just to name a few material options. Some of these types of foam mattresses offer different layering options, too. For instance, you can opt for a hybrid foam mattress that combines both pillow top layers and gel layers to achieve the ideal comfort level and body temperature you want. In fact, the gel layer makes it ideal for cooling your body.
You can even opt to customize the size of your foam mattress to accommodate the space of your camping RV or truck. For example, Totcha provides the option to customize its foam mattresses, including Utopia Mattress. This makes it ideal for getting the right size mattress to fit your RV or truck. Totcha Divini mattresses are also fully customizable for the home so you can accommodate different levels of comfort for you and your partner.
2. Enhanced Sleep Quality
With a foam mattress, you have a better chance of achieving an enhanced quality of sleep. That's because foam mattresses are highly comfortable. For instance, a memory foam mattress evenly distributes your weight thanks to its ability to sense pressure and heat from your body. This makes it easy to support your back, muscles, joints and other areas of your body that may have pain. You also don't have to worry about feeling every movement your partner makes, unlike the experience you may get when sleeping on a spring mattress. You also don't have to worry listening to the noisy sounds of an electric pump for an air mattress. Also, mattresses constructed with multiple layers, such as Totcha's Journey mattress, offer ideal support for your back for a good night's rest.
3. Durability
Over time, spring mattresses often lose their structure and break down. In fact, most spring mattresses only between five to 10 years. Air mattresses don't last long either. But you can get more wear out of foam mattresses. For instance, memory foam mattresses typically last anywhere between eight and ten years. Have a latex foam mattress? Expect that lifespan to last longer. This helps save you money in the long run compared to buying an inexpensive spring mattress that may deteriorate within five years.
Final Thoughts
There is a reason why foam mattresses often outshine other mattress options. From enhanced sleep quality to its long-lasting wear, foam mattresses provide a ton of benefits worth taking advantage of to improve your rest. But finding the right mattress for a good night's rest calls for weighing your options. That's why it's important to assess the pros and cons that different types of mattresses bring. By exploring your options, you can find the mattress that is right for you.