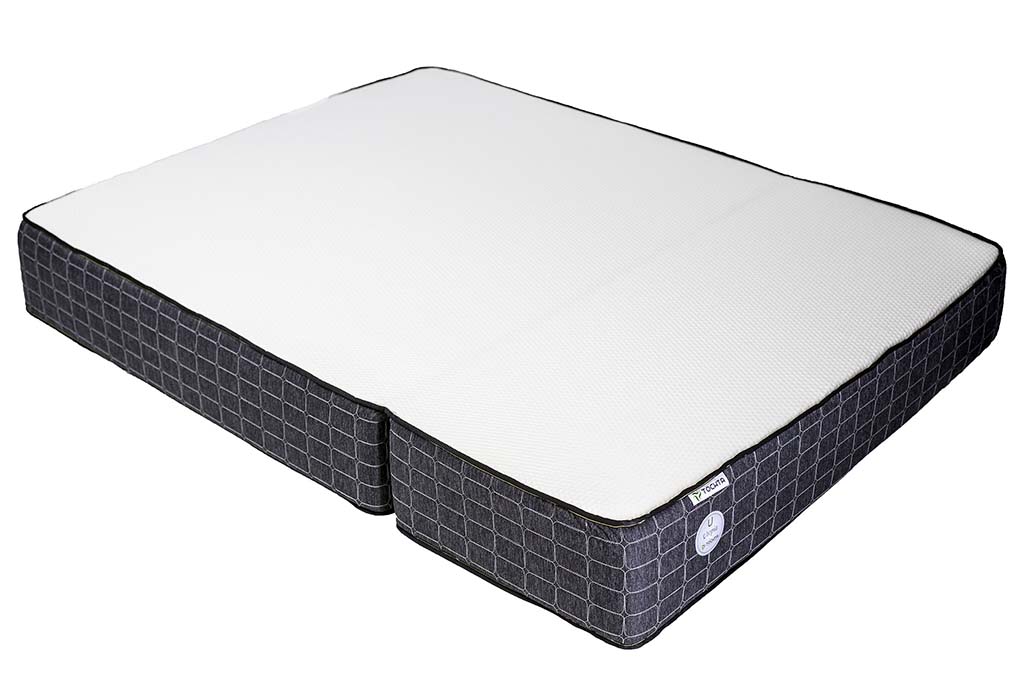 Unique Construction
At Tochta, our approach to creating a hinged or murphy mattress is a little different from most other hinged mattresses. Our approach uses a construction process which extends the top layer of padding all the way across the mattress.
This construction minimizes the effect of "falling into the gap" created by other mattresses where the hinge is just a piece of material connecting the two sections. This top layer, along with the outer material of the mattress, combine to form the hinged portion of the mattress.
The result of this construction is a mattress which feels just like a regular mattress while lying flat, but has the benefit of easy storage, as it is able to bend and fold out of the way.
Tochta Mattress designs and constructs custom hinged mattresses that ensure you have the perfect mattress for your space!
Benefits of a Tochta Hinged Mattress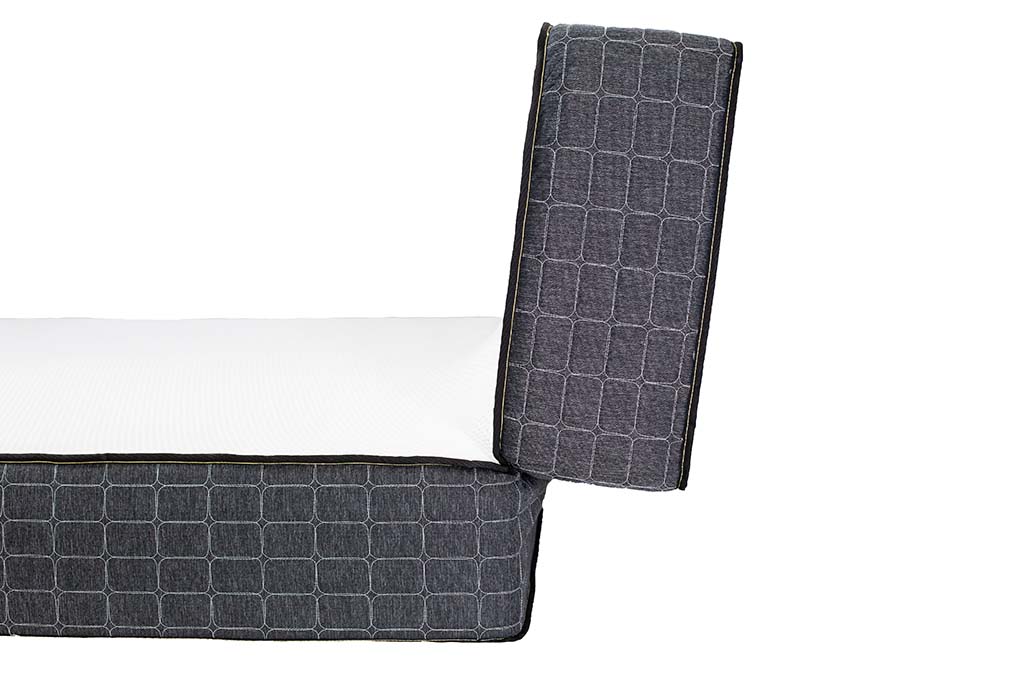 VERSATILE
Tochta hinged mattresses are perfect for small spaces, including many different RVs with Murphy Beds, slide out beds that require more space to retract, and many other types of pull-out, murphy, and hinge beds, too.
Premium Materials
At Tochta, we use premium quality, high density foams that are not heavy and burdensome like other mattresses that contain steel innersprings and heavy pocket coils. This makes retracting and folding your hinge mattress that much easier, as the mattress is less heavy and thus requires less effort.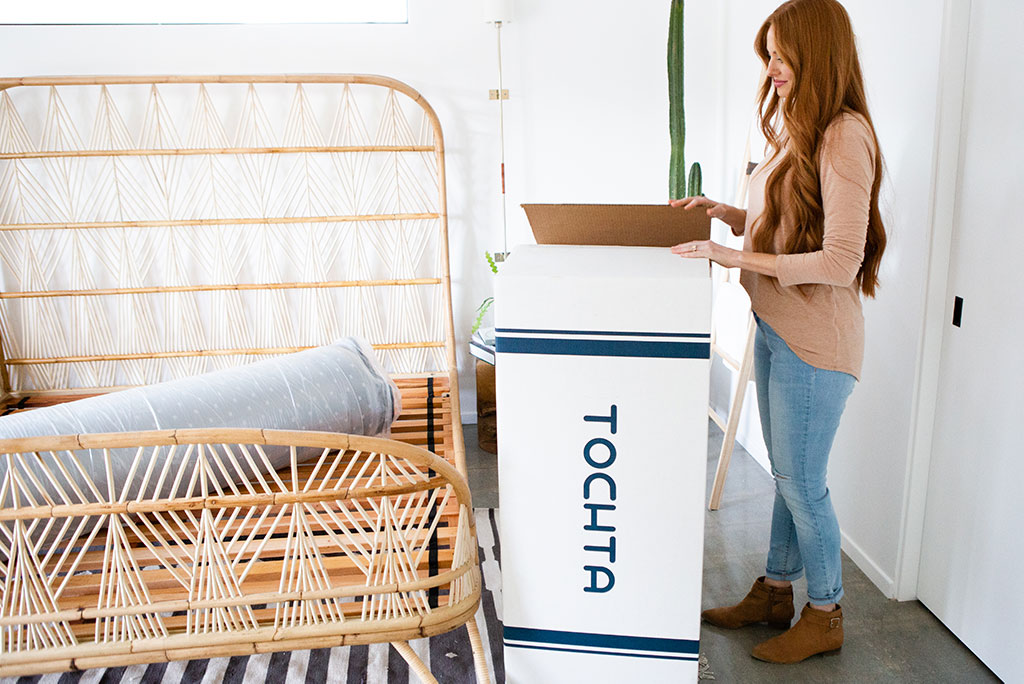 Skip the Middleman
Because Tochta is the actual manufacturer, rather than just a "middleman" website, you will get the benefits of our purchasing power and 30 year reputation to obtain a mattress with only the highest-quality foams on the market today!
Custom Design
Working with Tochta to design your Murphy mattress means you'll not only receive a premium quality mattress with the comfort and support you would expect on the most expensive mattress you'd buy for your home, but you'll be able to custom-design it, and all at factory direct pricing.
Contact Tochta to design the custom hinged mattress of your dreams, today! Fill out the form below and we will get back to you right away with your custom quote.
When ordering your Tochta custom hinged mattress, you'll need to include the following specifications:
Thickness
Width
Length
Location of the hinge (ex: horizontal hinge at 30″ from foot, or vertical hinge at 24″ from right side, etc.)
Thickness of each section (Full ONE INCH increments. Each section can be the same thickness, or different thicknesses depending your specific need)
Choose your thickness, width, and length
Any width up to 80″
Any length up to 90″
Any thickness between 4″ – 10″
Any location of your hinge, vertical or horizontal
EXAMPLE DIAGRAMS ONLY.